Nerve Decompression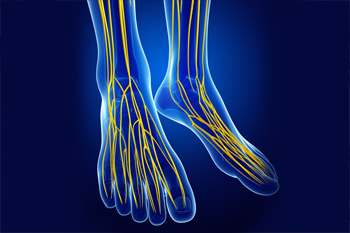 Nerves that extend beyond the spinal cord and pass through the extremities may have to pass through small canals or tunnels. In the ankle, the tarsal tunnel is a small canal in which nerves often become compressed, creating symptoms of numbness, tingling, or burning pain. To free trapped peripheral nerves, a patient may consider nerve decompression surgery.
Nerve decompression may occur under intravenous sedation and a regional block anesthetic. The procedure is considered to be a microsurgery, as the surgeon is working with very small nerves under magnification. After a surgical incision is made, the nerve is freed from the entrapping tissues.
Post-surgery, most patients will find minimal pain. Slight tingling is considered normal and is an indication that the affected nerve is healing. In general, relief of overall pain should be felt immediately. Within the passing days and weeks, sensation will gradually return to the feet.