Our Doctor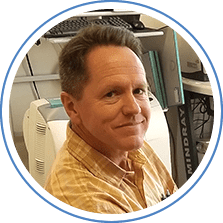 Don A. Shumway, DPM
Don A. Shumway, DPM
Dr. Don A. Shumway graduated from medical school at the California College of Podiatric Medicine in Oakland, California, graduating in 1999 with his Doctor of Podiatric Medicine degree.
Dr. Shumway's first year of primary podiatric medical residency was at Sacaton Huhukam Memorial Hospital in Arizona, in treating a multitude of diabetic foot ulcerations and complications from peripheral neuropathy. Second and third years of residency was a podiatric surgical residency at Aestheticare Outpatient Surgery Center in San Juan Capistrano, CA and San Clemente Hospital, in San Clemente, CA. While there, Dr. Shumway worked in close association with plastic and cosmetic surgeons.
Dr. Shumway currently practices podiatry at his main office in Snowflake, AZ office. He holds consulting staff privileges at Summit Healthcare Regional Medical Center (SHRMC), located in Show Low, Arizona and also is on staff at Sunrise Ambulatory Surgical Center located in Lakeside, Arizona. He is a surgical podiatrist who treats any foot and ankle condition, specializing in Diabetic Nerve Decompression and reconstructive foot and ankle surgery.
Dr. Shumway is the only surgeon in the White Mountains performing nerve decompression of the lower extremity.